Sometimes I wonder if I'm a froot loop floating in a world of cheerios. 
I just saw Fifty Shades Darker and [*gasp] enjoyed myself the entire time.
The stretcher-bar scene in particular was shiver-inducing. I would watch it again just for that. (Wait, that's a lie… there are so many other reasons I'd watch it again. Most of them are 6′ tall.)
A group of friends and I went last week.
We oh-so-carefully chose a movie theater with a bar (check box #1) and a "rowdy" showing (check box #2) so that we could all hoot and holler appropriately when Christian Grey took his shirt off.
… and his pants
… and his underwear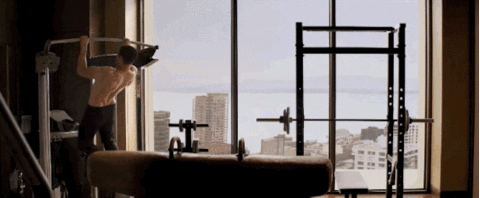 (Source www.cosmopolitan.com)
mmmm…. what was I talking about? Oh yeah:
I've got a dirty little secret to share about why I love romance novels so much…
It's for the sex scenes. 
They're fun to read. They're fun to write. And, honestly, I'm disappointed every time I pick up a book that doesn't have one.
Because hot, passionate romance should have hot passionate wanka-wanka, you hear me?
So all those folks who want to roll their eyes at me for saying I read ALL three of the Fifty Shades books and love the movies, I have three words for you…
Naked Jamie Dornan.
And—bam—there is no arguing with that.
______
Do you want to show your support for the romance writers of the world?
One of the best ways to do that is to leave a review. Even something as simple as "I loved it" makes a big difference to a writer.
Show them you give a damn in a world filled with cheerios.
And if you've read one of my books, I'd so appreciate a review. (Plus, you get karma points, so it's a win-win.)
Here's a link to my Amazon page [CLICK HERE] if you want to share the love by scrolling down and seeing what happens when you push the "Write a Review" button [*wink, wink].
Until next week, keep it sassy, my friend! And Happy Valentines Day
Inappropriately yours,
Olivia Savage
_____
Before you go…
❤️ Don't forget to grab your Free Adult-Only Coloring Book ❤️
Created especially for the sassy romance reader.
Just enter your info below: